Financial Education in Less than 10 Minutes
Our goal is to help our listeners increase their financial knowledge in short, easy to digest episodes. If you have any topics you would like to have me cover, send an email using our contact form. Subscribe to our podcast from the following platforms: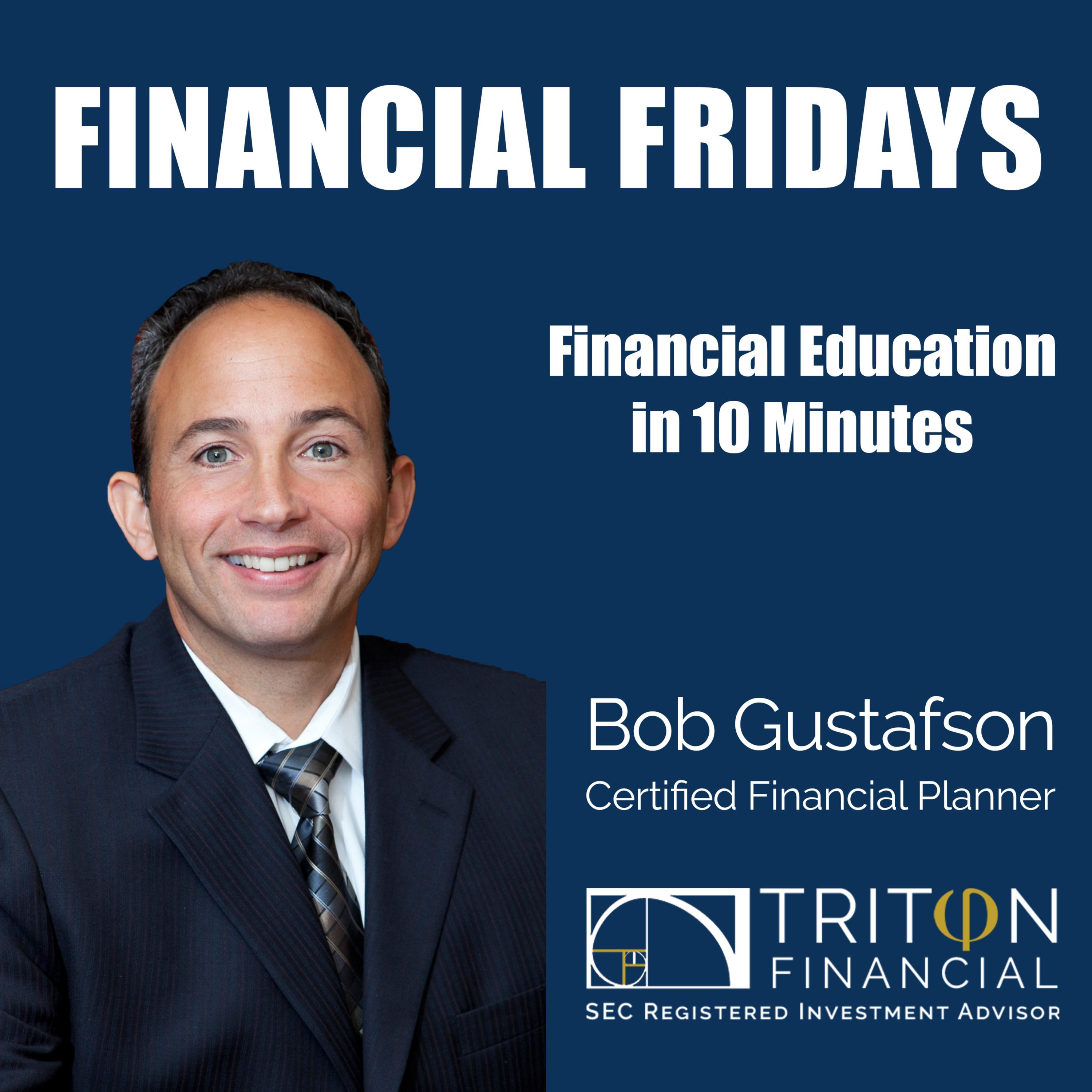 Financial Fridays with Bob Gustafson
Financial education in less than 10 minutes. Host Bob Gustafson provides financial education on all aspects of comprehensive financial planning including cash flow analysis, retirement planning, risk management, investment management, tax management and estate planning.
Estate Planning, What You Need to Know
No one likes to talk about estate planning. Many people may feel they don't really need it or they are too young and feel they have a lot of time to plan. Or you may feel a simple will is enough, right? Not really.